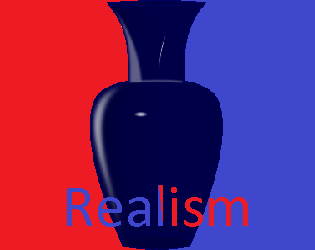 Realism
Realism is a new Third Person Shooter game developed in ue4 with the Generic Shooter and some other marketplace content. High in content and features. The game is built off of a sandbox concept where you can jump on and enjoy ANY level at ANY time. No leveling up required, because, there is no leveling system! Instead level will be a rank of how well you play the game. The games levels are simply meant to be fun and show a little challenge with challenge ranging from easy to hard. All levels are also set up to play however you like! Just make a challenge for you and your friends and get into it with the current LAN multi-player and (hopefully) later steam integration. Season -1 of Realism will just started. This release, known as Realism:Filth of the Worms features 4 levels mainly about the Worms and their mysterious powers. Expect a very simple game for the time being. Enjoy!
Credits: Made with Unreal Engine 4 with market place content Generic Shooter,the Infinity Blades sets, FPS weapon pack volume 2, GTFree materials, and Mixamo anim pack.
Currently, the download only works on windows. Apple support comming soon.